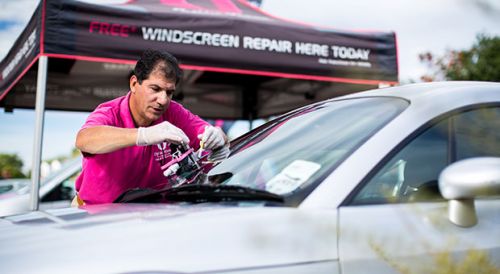 featured
MOT Checklist: 10 easy steps to pass the test
17 August 2018
Good maintenance throughout the year is so important. You should keep an eye on the state of your windscreen, tyres and fluid levels to ensure you're driving safely and get any knocks or strange sounds checked out as soon as you can.
When it comes to MOT time, there are a few steps you can take ahead of going to the garage that can help your car to pass.
Get it cleaned
A clean car is much easier to check than a dirty one. If a mechanic can't properly check something during an MOT, you're more likely to fail on a borderline component.
Not only will you make your mechanic's job easier when it comes to carrying out the MOT but it's great for your car's bodywork and will make your initial checks much easier too.
This is good advice all year round, especially in winter. Salt and dirt from the roads can damage your paintwork but also the bodywork underneath. This can lead to rust and too much corrosion could be a failure.
If you have an old or classic car, it's so important to keep it clean and free of corrosive road salt. Consider rinsing it down after a drive.
Windscreen washer fluid
An empty windscreen washer fluid bottle is an MOT failure but this is one of the easiest things to check and fix ahead of your car's MOT date.
Under the bonnet of your car you'll find your windscreen washer reservoir. While sometimes antifreeze is usually necessary, ahead of your MOT you can just top up the reservoir with water.
Check your tyres
The legal limit for your tread depth is 1.6mm. If you are below this, your tyres are illegal. Check this before you get to your MOT. You can either use a tyre tread gauge or you can use a 20p coin. Slide the 20p coin into the tread of your tyre, if you can't see the outer ring on the coin, your tyres are legal.
Make sure your windscreen is in good condition
Chips and cracks in your windscreen could be very hazardous. These are an MOT failure if they obscure your vision but all chips should be dealt with as soon as possible to avoid a crack. Most just need filling to be made safe while others may require a whole new windscreen if they're left too long.
As soon as you get a chip, contact Optic Kleer who will be able to repair it quickly and conveniently.
Check your brakes
Another check that will be performed during the MOT is your brake fluid. You can test this yourself by pressing your brake pedal. If it feels spongy, it could be that you're low on brake fluid. This should be something to get sorted before your mechanic begins your MOT.
Listen to your exhaust
Start up your car and have a listen to the exhaust noise as it turns over and when you press the accelerator. If it's unusually loud or makes a blowing sound then you could have a hole or crack somewhere in your exhaust system.
This is something you should get checked out ASAP because it might be easily fixed with a patch but if left it could get worse and require a whole new part, which can be costly.
Test the handbrake
Your handbrake could cause an MOT failure so make sure it works properly. When you pull it up ensure it doesn't pull too far or click too many times. It should also hold your car comfortably both on the flat and on a hill.
Check your lights
Any light that's out could be a MOT failure so take some time to check your headlamps (both dipped and full), side lights, indicators, rear lights, brake lights and reversing light. If you have daylight running lights or a fog lamp, make sure to check these too.
Use your mirrors
Go for a short drive and check all your mirrors. They should all be adjusted so you can see all around you and they should be clean. If you can't adjust your mirrors or one is in bad condition, this could be a failure.
Check fluid levels
As well as checking your windscreen washer fluid, you should also check your radiator fluid and oil. These are easy checks to do but if you're not sure, check your car's handbook.
Following these steps will give you a better chance of passing your MOT. Bear in mind that these checks should be done well ahead of your MOT to give you time to rectify any problems you find. Start thinking about these checks around a month before your MOT test but carry out basic maintenance throughout the year.
For some of the smaller failure such as low fluids, many MOT testers will just refill and carry on but don't risk it. Give your car the best chance of passing, especially if it's old.