Our operators continue to provide windscreen repair during these challenging times. For a repair, please telephone your local operator who can be found using the search below.
Read more
Windscreen
Repair
Bury St Edmunds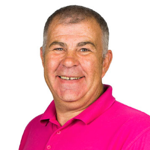 John Speare,
Optic-Kleer Operator
For windscreen repair at Bury St Edmunds, Thetford, Diss, Newmarket, Suffolk, and Haverhill, please search to see my diary
Tesco Bury St Edmunds

St Saviours Interchange,

Bury St Edmunds,

IP32 7JS

Tesco Thetford

Kilverstone,

Thetford,

IP24 2RL

Morrisons Diss

146 Victoria Road,

Diss,

IP22 4XF

Tesco Newmarket

Fordham Road,

Newmarket,

CB8 7AH

Homebase Newmarket

Homebase, Oaks Drive, Newmarket,

Suffolk,

CB8 7SX

Tesco Haverhill

Cangle Road, Haverhill,

Suffolk,

CB9 0BQ

Tesco Stowmarket

Cedars Link Road,

Stowmarket, Suffolk,

IP14 5BE

Sainsbury's Haverhill

Haycocks Road,

Haverhill,

CB9 7YL
Hello, my name is John.
Hi I'm John, I became an Optic Kleer car windscreen repair technician back in September 2011 and have not looked back. I have now successfully and professionally repaired over 11'000 windscreens on anything from a Citroen C3 windscreen to a Nissan Micra, across my franchise territory of Bury St Edmunds, Newmarket, Thetford, Diss & Stowmarket.
I will repair your chipped windscreen to the highest standard either while you do your shopping at Tesco or Morrison or I can alternatively visit your home within the Bury St Edmunds, Newmarket, Thetford and Diss areas at no extra cost. To find out where I am based, simply enter your Postcode and vehicle registration into our easy search and you will be directed to my diary schedule that will show my exact location for the whole month and my contact details.
The cost of a window screen chip repair is usually covered by your Insurer through your motor insurance policy with no affect to your No Claims bonus (I can also tell you whether your Insurer will fully cover the cost of the glass repair and exactly what is required) but don't worry if you don't have cover for the stone chip damage as we offer very competitive prices for private repairs.
As Optic-Kleer do not offer windscreen replacement we specialise totally in wind screen chip repair and will very often fix your screen to the required standard when other companies may insist on a replacement. Other benefits of having your windscreen repaired by Optic-Kleer apart from the considerable cost saving include not having to go through the hassle of replacing your windscreen and therefore keeping the original seal intact, time saving and convenience as you don't have to wait around for another company to come to your home.
Optic Kleer provide a lifetime windscreen chip repair guarantee/warranty for as long as you own your vehicle.
Drop in to see me. Use the
search
below to find out where I'll be.
Find your nearest
windscreen repair location
Use Optic-Kleer for your windscreen repair
Reliable

Our trained operators repair your windscreen while you shop.

Great Value

Windscreen chip repair from as little as £48.00. Depending on who your insurer is we could repair your windscreen for FREE!

Convenient

Over 300 locations nationwide with a repair taking as little as 20 minutes to complete.
Learn more
Lifetime warranty
Your Optic-Kleer® Warranty covers your windscreen chip repair for as long as you own the vehicle.
You no longer need to validate your repair online. Your invoice is sufficient proof should you ever need to make a claim.
Learn more