Windscreen
Repair
Doncaster, Barnsley and Rotherham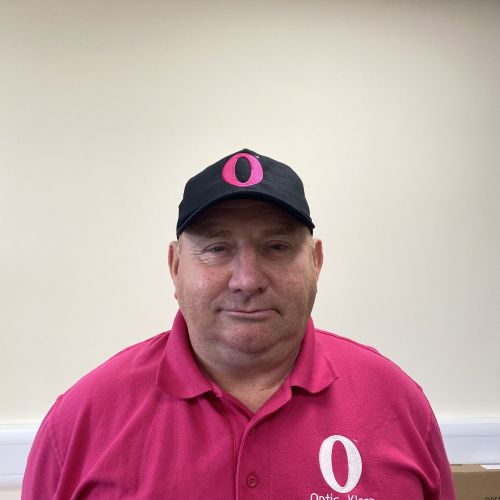 Paul Carter,
Optic-Kleer Operator
For windscreen repair at South Yorkshire, Barnsley, Doncaster, and York, please search to see my diary
Morrisons Rotherham Bramley

Bawtry Road, Bramley,
Rotherham, South Yorkshire,
S66 1YZ

Morrisons Doncaster York Road

York Road, Doncaster,
South Yorkshire,
DN5 8XG

Morrisons Rotherham Parkgate

Retail World, Stadium Way, Parkgate,
Rotherham, South Yorkshire,
S60 1TG

Morrisons Barnsley Brampton

Cortonwood, Brampton,
Barnsley,
S73 0TB

Morrisons Doncaster - Balby

Water Vole Way,
Doncaster,
DN4 5JP

Morrisons Barnsley Westway

Lower Thomas Street,
Barnsley,
S70 1LQ

B & Q Doncaster

Catesby Business Park,
Doncaster,
DN4 8DG

Sainsbury's Doncaster

90 Kings Street, Thorne,
Thorne, Doncaster,
DN8 5BA

B & Q York

Hull Road,
York,
YO10 3LE

Sainsbury's Doncaster Edenthorpe

Thorne Road,
Edenthorpe, Doncaster,
DN2 5PS

Tesco Doncaster

Woodfield Way, Balby,
Doncaster,
DN4 8SN
Hello, my name is Paul.
As windscreen repair technicians we have repaired thousands of damaged windscreens, from a Volvo S90 windscreen to a Honda Jazz windscreen.
Every day is different, always someone new to speak to, at the many retail stores that I cover around South Yorkshire. Customers leave their vehicle with me whilst they shop and I carry out the windscreen chip repair.
I am often asked if I can repair heated windscreens…. well the answer is yes, or I can carry out stone chip repairs and cracks of various shapes and sizes……. again, the answer is yes. At all times, I apply my extensive training and experience.
As a mobile technician, I typically visit 4 different retail store car parks in a month, usually Morrisons, Tesco and B & Q, carrying out repairs to windscreens in Doncaster, Barnsley, Rotherham, Maltby and surrounding townships. From time to time I do car windscreen repairs at your home, but find that customers prefer the convenience of getting the vehicle fixed while they shop.
A lot of insurers will allow you to have your window screen repaired free of charge so don't delay having your vehicle repaired. Your windscreen is part of the vehicle's integral strength, i.e. will be checked as part of the vehicle's MOT.
Don't worry if your motor insurance policy doesn't cover you for a glass repair, I am easy to find out and about in South Yorkshire and, at an affordable cost, your motor can be repaired to the same excellent standard as an insurance repair.
Optic-Kleer specialises in windscreen repairs and not windscreen replacement. This means that you will retain the original glass supplied by the manufacturer rather than replace the screen and seals originally provided, thus reducing the risk of a badly fitted replacement screen. So don't delay and let your windscreen chip potentially turn into a cracked windscreen.
Once the car windscreen repair is complete, we provide you with a windscreen warranty for the work while the vehicle is in your ownership.
To find out where you can get your windscreen chip repaired and my contact details, please provide your postcode and vehicle registration number into our easy-to-use search. You will then see the diary and you can get a reminder when I will will be at your local supermarket. I can also advise you whether your insurer will cover the cost of a repair.
Drop in to see me. Use the
search
below to find out where I'll be.
Find your nearest
windscreen repair location
Use Optic-Kleer for your windscreen repair
Reliable

Our trained operators repair your windscreen while you shop.

Great Value

A windscreen repair is cheaper than the excess for a windscreen replacement. However, you're welcome to use your insurance, where your excess can be as little as £10.

Convenient

Over 300 locations nationwide with a repair taking as little as 20 minutes to complete.
Learn more
Lifetime warranty
Your Optic-Kleer® Warranty covers your windscreen chip repair for as long as you own the vehicle.
You no longer need to validate your repair online. Your invoice is sufficient proof should you ever need to make a claim.
Learn more