Windscreen
Repair
Ipswich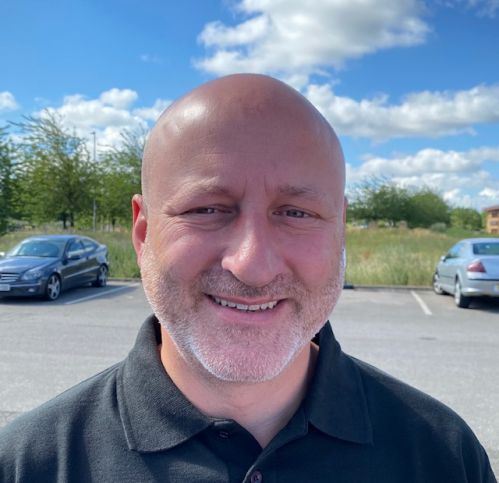 Mark Gentry,
Optic-Kleer Operator
For windscreen repair at Felixstowe and Ipswich, please search to see my diary
Morrisons Felixstowe

Grange Farm Avenue,
Felixstowe,
IP11 2XD

Morrisons Hadleigh

Calais Street, Hadleigh,
Ipswich,
IP7 6LB

Morrisons Ipswich

Sproughton Road,
Ipswich,
IP1 5AS

Sainsbury's Hadleigh Road

40 Hadleigh Road,
Ipswich,
IP2 0BX

Sainsbury's Ipswich

Felistowe Road,
Ipswich,
IP3 8TQ

Homebase Felixstowe

10 Great Eastern Square,
Felixstowe,
IP11 7DY
Hello, my name is Mark.
Hi, I'm Mark and I'm a technician in the stone chip repair business. Finding out where I am working so I can to carry out the car windscreen repair on your chipped/cracked windscreen is simple by using our easy-to-use search facility on our website, providing your postcode and the registration of your vehicle.
Here at Optic-Kleer, we can offer a nationwide service. Our technicians work far and wide with most areas being covered across the UK by fully trained and equipped operators ready to repair your windscreen damage before a replacement would be necessary. I personally cover the region of Suffolk, including Ipswich, Hadleigh, Martlesham Heath, Felixstowe and more, and am always happy to visit a place of work or even a home address.
I fully appreciate that convenience is key, nothing's worse than waiting in all day for a 20-minute repair so we offer a much simpler option. We repair whilst you shop. You may have noticed us in your local supermarket, for example, Sainsbury's or Morrisons so if you see us you should give Optic-Kleer "the windscreen repair professionals" a chance to repair your damaged windscreen.
Ignoring your stone chip could result in an M.O.T failure, and extra costs for you as windscreen replacement excess is rising, some are as much as £150 now. Most repairs are free to you as your insurer would much rather cover the cost of the repair when compared with how much a replacement would cost, but there may be a small excess to pay. We also do all the paperwork for you, it couldn't be simpler.

If you do not have cover for a windscreen repair, do not worry, I also offer the most competitive prices for window screen chip repairs.
So whether it's your beloved classic car windscreen or your daily runner windscreen that needs repairing, give me the opportunity to carry out your car glass repair. Optic-Kleer offers a lifetime warranty on all windscreen chip repairs so you can rest assured that our car windscreen repairs are of the highest standards.
Drop in to see me. Use the
search
below to find out where I'll be.
Find your nearest
windscreen repair location
Use Optic-Kleer for your windscreen repair
Reliable

Our trained operators repair your windscreen while you shop.

Great Value

A windscreen repair is cheaper than the excess for a windscreen replacement. However, you're welcome to use your insurance, where your excess can be as little as £10.

Convenient

Over 300 locations nationwide with a repair taking as little as 20 minutes to complete.
Learn more
Lifetime warranty
Your Optic-Kleer® Warranty covers your windscreen chip repair for as long as you own the vehicle.
You no longer need to validate your repair online. Your invoice is sufficient proof should you ever need to make a claim.
Learn more