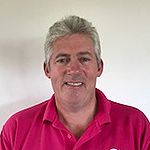 Nigel Irving,
Optic-Kleer Operator
I mainly work at these locations. Use the search to see my diary
Morrisons Bradford Mayo

Mayo Avenue,

Bradford Mayo,

BD5 8HP

Morrisons Bradford

Rushton Avenue,

Bradford,

BD3 7HZ

Morrisons Heckmondwike

Union Street,

Heckmondwike,

WF16 OHL

Morrisons Huddersfield

Penny Lane, Penistone Road,

Huddersfield,

HD5 8QW

Morrisons Wakefield

Dewsbury Road, Wakefield,

West Yorkshire,

WF2 9BY

Tesco Batley

Bradford Road, Batley,

Bradford, West Yorkshire,

WF17 5DR

Tesco Brighouse

Huddersfield Road,

Brighouse,

HD6 1RZ

Tesco Cleckheaton

Northgate,

Cleckheaton,

BD19 3HS

Tesco Leeds

Roundhay Road,

Leeds,

LS8 4BU

Morrisons Idle

Bradford Road, Idle,

Bradford,

BD10 8EG

Soccer City Huddersfield

Huddersfield Tandem Industrial Estate,

Wakefield Road, Tandem, Huddersfield,

HD5 0AL

Sue Ryder

27 Railway Street,

Dewsbury, West Yorkshire,

WF12 8EB

Wickes Dewsbury

Wilton Street,

Dewsbury, West Yorkshire,

WF12 8AB

Morrisons

Windsor Court,

Morley,

LS27 9BG

Morrisons

Church Stree, Hunslet,

Leeds,

LS10 2AP

Morrisons

Swinnow Road,

Leeds,

LS13 4DN

Tesco

Askham Bar, Tadcaster Road,

York,

YO24 1LW
Hello, my name is Nigel.
Hi, my name is Nigel and I am your windscreen chip repair technician for part of West Yorkshire covering Bradford, Huddersfield, Brighouse, York and Leeds.
Carrying out car windscreen repairs professionally is very uplifting experience for me and I hope very satisfying experience for you.
How does it work for you? There are various options in having your car windscreen repaired.
I set myself up in various retail outlet locations. To find out where I am and my contact details, all you have to do is provide your postcode and registration number into the easy to use search.
When you arrive, all I want is to ensure you get the best service and experience in both advice and repair, for you to have less hassle and relax by going shopping or lunch and when you pick your vehicle everything is ready for you.
Other options, I can actually repair your windscreen at your place of work or even at your home.
The good thing about Optic-Kleer is that I can repair chipped windscreens, where other windscreen companies will just want to replace at a higher cost to you. I am here to save you money.
The majority of motor Insurance companies are happier to have claims made for glass repair rather than replacement. To make things easier, try and have your motor insurance policy with you. Delays in getting your windscreen chip repaired can cause problems with your MOT test. Again, you will be given professional advice at no cost to you.
There may be on occasions where your motor insurance doesn't cover you for stone chip repair, I can still repair the windscreen at a very competitive price to you.
When the actual window screen repair is complete, I am very confident with my work, I will issue you with a lifetime guarantee.
So, please provide your postcode and registration details and follow the simple instructions to find out where I am or to contact.
Drop in to see me. Use the
search
below to find out where I'll be.
Find your nearest
windscreen repair location
Use Optic-Kleer for your windscreen repair
Reliable

Our trained operators repair your windscreen while you shop.

Great Value

Windscreen chip repair from as little as £48.00. Depending on who your insurer is we could repair your windscreen for FREE!

Convenient

Over 300 locations nationwide with a repair taking as little as 20 minutes to complete.
Learn more
Lifetime warranty
Your Optic-Kleer® Warranty covers your windscreen chip repair for as long as you own the vehicle.
You no longer need to validate your repair online. Your invoice is sufficient proof should you ever need to make a claim.
Learn more