Windscreen
Repair
Bolton, Rochdale and Oldham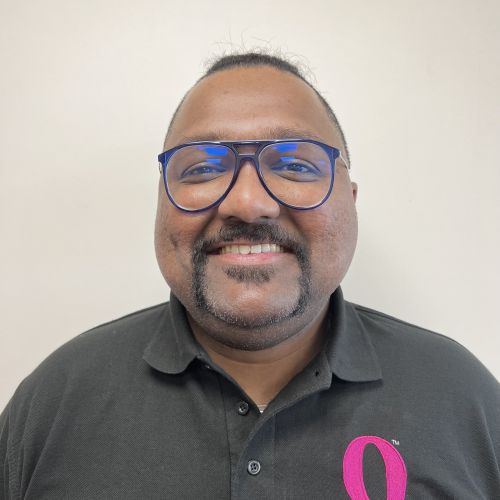 Charles George,
Optic-Kleer Operator
For windscreen repair at Rochdale, Bolton, Manchester, and Ashton-under-Lyne, please search to see my diary
Morrisons Rochdale

Kingsway,
Rochdale,
OL16 4AT

Sainsbury's Bolton

Trinity Street,
Bolton,
BL3 6DH

Morrisons Bolton Harwood Lea Gate

Lea Gate, Harwood,
Bolton,
BL2 3HN

Sainsbury's Manchester Heaton Park

Heaton Park Road,
Manchester,
M9 0QS

Sainsbury's Ashton-under-Lyne

2 Lord Sheldon Way,
Ashton-under-Lyne,
OL6 7TE

Tesco Horwich

Mansell Way, Horwich,
Bolton,
BL6 6JS
Hello, my name is Charles.
Hi, I am Charles and I'm windscreen chip repair technician who can repair your damaged windscreen.
I work at different locations in Bolton, Rochdale, Heaton Park, Ashton-under-Lyne and the areas inbetween. You can find out which location I will be working at, together with my contact details, by entering your registration and postcode in to the search below.
Customers leave their vehicle whilst they shop and I will then carry out the car windscreen repair. I carry out windscreen chip repairs on any type of car, from a Lexus is200 heated windscreen to a Honda Civic windscreen. I provide a friendly but professional service using our extensive training and experience.
As a mobile technician, I typically visit 4 or 5 different retail locations in a month carrying out stone chip repairs. From time to time I do window screen repairs at your home, but find that customers like the convenience of getting the work done whilst they shop.
The cost of a windscreen chip repair is usually covered as part of your motor insurance policy. Even the smallest chip tends to get bigger so it's best to get it repaired before you have to pay a large excess to get the windscreen replaced. The windscreen is checked as part of your vehicle's MOT test. The test requires that the driver has a clear view in the windscreen directly in front of the driver, in the area swept by the wiper blades.
Don't worry if your motor insurance policy doesn't cover you for car glass repair. I'm easy to find and the repair is quick at a small cost to you.
Optic-Kleer specialises in windscreen repair and not windscreen replacement. This means you can retain the original windscreen glass supplied by the manufacturer rather than replacing the screen and seals that were originally provided. Once the glass repair is complete, we provide you with a window screen warranty for the work whilst the vehicle remains in your ownership.
Drop in to see me. Use the
search
below to find out where I'll be.
Find your nearest
windscreen repair location
Use Optic-Kleer for your windscreen repair
Reliable

Our trained operators repair your windscreen while you shop.

Great Value

A windscreen repair is cheaper than the excess for a windscreen replacement. However, you're welcome to use your insurance, where your excess can be as little as £10.

Convenient

Over 300 locations nationwide with a repair taking as little as 20 minutes to complete.
Learn more
Lifetime warranty
Your Optic-Kleer® Warranty covers your windscreen chip repair for as long as you own the vehicle.
You no longer need to validate your repair online. Your invoice is sufficient proof should you ever need to make a claim.
Learn more