Windscreen
Repair
Guildford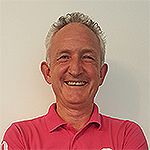 Mark Brett,
Optic-Kleer Operator
For windscreen repair at Hampshire, please search to see my diary
B & Q Farnborough

44 Invincible Road, Farnborough,
Hampshire,
GU14 7ST
Hello, my name is Mark.
My name is Mark. I am a windscreen chip repair technician with Optic-Kleer. I have experience of repairing windscreen chips on many different vehicles from a mini windscreen to a Land Cruiser windscreen.
Having a car windscreen repair is the easiest and most cost-effective way to tackle the problem. Leaving a stone chip can result in the damage expanding and can also encourage large cracks to form. If the damage becomes too big it can fail an MOT, costing more time and money replacing and refitting the screen completely.
We only specialise in windscreen chip repairs, not windscreen replacements, so you can be sure we will give you accurate information and honest advice on the best way to proceed with the damage to your car.
Most of the jobs we carry out are covered by the customers comprehensive car insurance, without affecting their no claims bonus. Even if you don't have comprehensive cover, or just don't have cover for glass repair as part of your policy - we offer competitive private repair rates, just get in contact and I will be happy to talk you through our prices.
We look to complete all our car windscreen repairs to the highest quality, so they all come with a warranty which lasts for as long as you keep the car. We are confident in the work we do and make sure our window screen repairs are made to last.
You can find me in many major Supermarket and retail locations in and around Farnborough, Fleet, Woking, Horsham and Southwood. Please enter your postcode and registration number into the search to have a look at my diary/locations page to see the most up to date information on my whereabouts and my contact details. I am also available for home visits within a reasonable distance of the locations I work at.
Drop in to see me. Use the
search
below to find out where I'll be.
Find your nearest
windscreen repair location
Use Optic-Kleer for your windscreen repair
Reliable

Our trained operators repair your windscreen while you shop.

Great Value

A windscreen repair is cheaper than the excess for a windscreen replacement. However, you're welcome to use your insurance, where your excess can be as little as £10.

Convenient

Over 300 locations nationwide with a repair taking as little as 20 minutes to complete.
Learn more
Lifetime warranty
Your Optic-Kleer® Warranty covers your windscreen chip repair for as long as you own the vehicle.
You no longer need to validate your repair online. Your invoice is sufficient proof should you ever need to make a claim.
Learn more