Our operators continue to provide windscreen repair during these challenging times. For a repair, please telephone your local operator who can be found using the search below.
Read more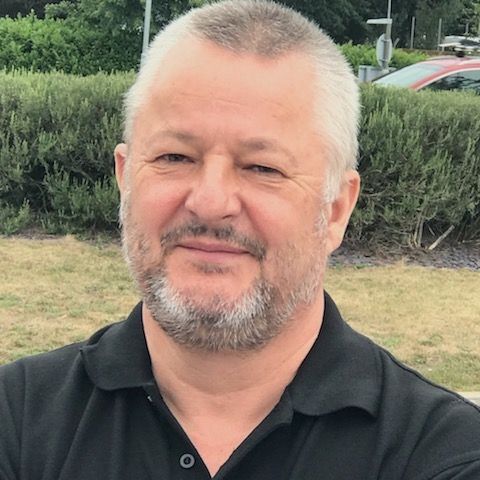 Mark Pemberton,
Optic-Kleer Operator
For windscreen repair at Isle of Wight, Newport, and Sandown, please search to see my diary
B&Q Newport

Dodnor Lane, Newport,
Isle of Wight,
PO30 5XA

Morrisons Newport

South Street,
Newport,
PO30 1JQ

Morrisons Sandown

Newport Road,
Sandown,
PO36 9PA

Wakes Retail Park

Riverway,
Newport, Isle of Wight,
PO30 5UZ

Sainsbury's Newport

Foxes Road,
Newport,
PO30 5ZB
Hello, my name is Mark.
Hi, I'm Mark and I have been carrying out windscreen chip repairs for many years in the beautiful Isle of Wight.
Typically, I will be doing car windscreen repairs in supermarket / retail car parks in Newport, Sandown and Ryde. To find out which is the most convenient location for you to have your car windscreen repaired, please enter your postcode and registration number into the search and you will be able to see my diary.
I like to make the process of a stone chip repair very convenient for you as it is something I can do whilst you do your shopping. It is always best to have a window screen repair as soon as you notice a windscreen chip as this stops the chip spreading, leading to you requiring an expensive windscreen replacement.
Most insurance policies cover the cost of a car windscreen repair but it isn't a problem if it doesn't as I can still repair the windscreen chip at a small cost to you.
I have had many years' experience in repairing different cars from an Isuzu Trooper to a Zafira and every windscreen repair carries a lifetime warranty.
Drop in to see me. Use the
search
below to find out where I'll be.
Find your nearest
windscreen repair location
Use Optic-Kleer for your windscreen repair
Reliable

Our trained operators repair your windscreen while you shop.

Great Value

Windscreen chip repair from as little as £48.00. Depending on who your insurer is we could repair your windscreen for FREE!

Convenient

Over 300 locations nationwide with a repair taking as little as 20 minutes to complete.
Learn more
Lifetime warranty
Your Optic-Kleer® Warranty covers your windscreen chip repair for as long as you own the vehicle.
You no longer need to validate your repair online. Your invoice is sufficient proof should you ever need to make a claim.
Learn more