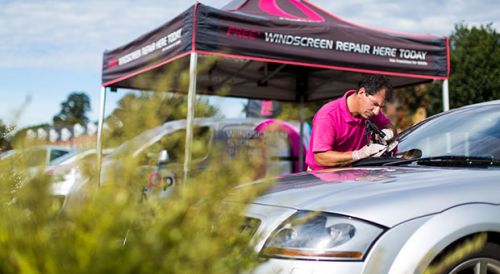 featured
A newbie's guide to car insurance
17 January 2019
You'll never forget the feeling of becoming a legal driver. Months, often years, of lessons and tests have all paid off. Now you're faced with the slightly confusing prospect of car insurance.
From stolen car keys to window chip repair costs, every provider has a selection of far-reaching features. So how do you sort the must-haves from the should-haves? This guide should make things simple. Don't be intimidated by the wide spectrum of car insurance options - and definitely don't pay more than you need to.
What are the main types of car insurance?
First-timers have a toss-up of two options: fully comprehensive insurance (the widest level of coverage) or third-party protection (the lowest level). The latter is assumed to be cheaper, but this is not always the case.
The riskiest drivers often tend to pluck for the lowest level of insurance, so providers have upped the cost. This means it sometimes costs less to go full hog. Whatever you choose, your policy should cover a few fundamental basics.

What does a good car insurance policy look like?
1. It has windscreen cover
Any driver can be handed the unexpected burden of a window chip repair bill. Even pricier; a replacement job. All it takes is a bit of rubble to fly from the road and smack straight off your windscreen and you could be looking at a potentially dangerous crack. The good news is that places that fix windscreens can usually carry out the work and get the costs covered with your insurance provider. Our affordable windscreen repair is made even cheaper with a good insurer: choose the right one and you could get the repair without spending a penny. We'll even take care of the paperwork.
2. It covers loss or theft of car keys
No one should have to fret at misplacing keys, or worse, having them stolen. Any good insurer will pay £300 or more to get lost or stolen car keys replaced, as well as the associated locks.
3. It covers personal belongings
It helps to keep expensive belongings such as bags in a locked boot if you're leaving your car unattended. Still, thefts happen - and a good insurance policy will pay out £200 or more to cover loss or damage to your personal items while they're in your car. Money, bank cards, stamps and tickets are generally not included in insurance policies.
4. It'll pay for your car to be rescued
If you're in an accident and need your vehicle moving from the scene to the nearest repairer, a good insurance provider will cover the costs.
5. It'll provide a courtesy car in times of need
When your car is in the garage or involved in an accident, an insurer should provide you with an alternative set of wheels to keep you on the road while your car is out of action. You can usually get smaller fixes sorted without the need for a courtesy car. For example, our window chip repair service can be carried out at hundreds of supermarkets all over the country, leaving your windscreen as good as new in the time you get your shopping in.
6. It'll guarantee any repair job
As long as it's an approved repairer, insurance providers will guarantee to pay for any repair work needed on your car. Non-approved repairers might not be fully covered, so always check.
7. It protects your no-claims discount
A no-claims discount counts the number of years that you haven't made a claim on your car insurance policy. A good insurer will make sure you don't lose this discount following a claim. There are limits to how many claims you can make over a certain period, so always check with your insurer.
The extras
While these are the must-have policies to be covered for on your car insurance, there are a plenty more desirable features you can opt for. These include new car replacement (following a theft, accident or fire), loss or damage to your stereo or sat nav, transport costs from the scene of an accident, breakdown cover and more.
A final note on excess
It's a confusing concept for newbies, but excess is basically the money you pay towards any claim you make on a car insurance policy. There's a compulsory excess (set by an insurer) and a voluntary excess (set by you). From smashed mirrors to window chip repair damage, a good insurer will let you choose how much you want to contribute towards claims in return for lower annual payments. Set your voluntary excess smartly: large payments reward you with a lower premium, but it could be a hefty expense when you come to claim.
Enjoy your new wheels with the reassurance of a solid insurance provider. If you do end up with a chip, forget the windscreen crack repair kit and let us sort the job (and the insurance paperwork) for you. Read our guide to car insurance and window chip repair to learn more and save money on costly cracks.