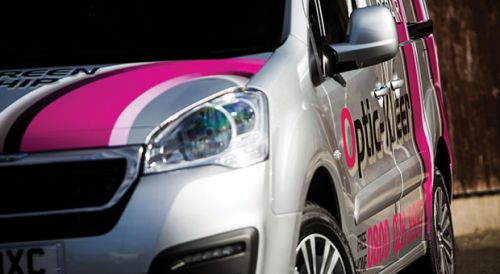 featured
From vehicle glass repair to regular checks: How much does fleet management cost?
07 January 2019
Managing a fleet of vehicles can be expensive but if you keep on top of vehicle checks, It's easy to find problems before they turn into something more costly.
Glass repair
If you get a stone chip, these can usually be repaired for free or relatively inexpensively through your insurer (take a look here to find out if you're eligible). If a chip turns into a crack, however, it can be much more expensive. A car windscreen replacement can cost up to £200, with vans and lorries costing even more.
During your regular vehicle checks, look out for chips and ask drivers to report them as soon as one happens. This means you'll be able to get them repaired quickly and efficiently.
Servicing
If you run a fleet of vehicles, it's' likely you'll be servicing them in-house. If not, you'll be able to get a discount on the usual consumer costs with a fleet management company or specialist garage.
The average cost of a basic car service is £125, with van servicing rising to around £200.
Shop around for parts
Shopping around for parts can help you save money on standard servicing and repair costs. A garage might choose a certain filter, for example, but you're usually welcome to take your own along to be installed. While this might not save a fortune on one vehicle, a good deal on a part across several vehicles can make all the difference.
Regular checks
Spot checks can be done in-house to ensure that any issues are picked up on quickly. For example, the person checking the vehicle might notice that one of the tyres is bulging and needs replacing quickly. With the right tools or a spare wheel, this is a relatively quick job.
If a tyre bursts or runs flat while out and about, this can lead to lost working hours, unhappy customers and request for refunds, not to mention the fact that it could be potentially dangerous.
Other small problems, such as a fluid levels or worn bushings, can be repaired fairly inexpensively but could cause huge problems if left to get worse.
This is one of the most important parts of maintaining a fleet. Your checking schedule depends on the number of miles your vehicles are doing but you should have a schedule that all employees will be able to stick to.
Fuel
How much your fuel costs depends on the types of vehicles in your fleet, how many miles they do and the type of driving your business does. Fortunately, there are ways to reduce this cost and instructing drivers on how to drive with fuel economy in mind is key here.
Ensuring drivers take their time, accelerate gently and don't brake too hard can help them increase their MPG. On top of reducing fuel costs, this is also easier on the vehicle, which can save you money in the long run.
Another way to save money on fuel is with a fuel card. There are so many of these out there that offer discounts at the pump as well as on other consumables such as AdBlue and lubricants. Shop around for the right card for your fleet and you'll be able to save even more money.
Insurance
Specialist fleet insurance can save you money on what you'd usually pay for a single vehicle as a private user but there are ways of reducing this too.
Firstly, the fewer claims you make, the cheaper your insurance. Again, this is why it's key to keep your fleet maintained, as this will mean fewer problems you'll need to claim on.
Driving training is also important. Some insurers offer specialist training programmes, but any extra instruction will be beneficial. Not all insurers will offer discounts on premiums, but your drivers will be less likely to get into an accident, which will improve your claims record.
If you'd like to know more about caring for your fleet, read this article.