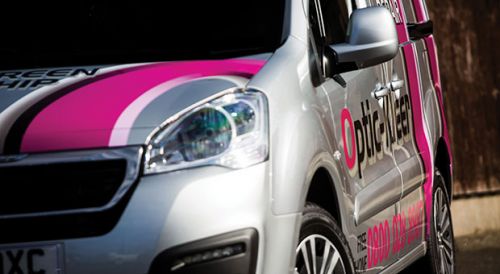 featured
Van windscreen repair: Five hacks for fleet & commercial vehicle care
13 December 2018
Running a fleet of vans, or even just one van, can be a difficult task as you need to consider care and maintenance on top of scheduled checks. With some careful driving and a little preventative care, you'll be able to keep your whole fleet of vans in great condition with as little downtime as possible. Here are five hacks to keep your vans running smoothly.
Clean regularly
You can protect your paintwork with regular cleaning and waxing. Waxing a van will help to protect it from corrosion caused by salt and dirt on the road but, at the very least, you should hose your vehicles down after a long drive too.
Cleaning your vehicle will also help to uncover any damage or problems that might need attending to, not to mention the fact that a clean van will represent your brand better than a dirty one.
Get any chips tended to quickly
Van windscreen repair for stone chips is usually covered under your insurance. It's important to get these treated as soon as you can so they don't turn into costly cracks.
To find your nearest Optic-Kleer technician, take a look here. Whether you need a Transit windscreen cost, stone chip repair, or just some advice, our friendly team can help.
Replace cracked glass immediately
If a chip does turn into a crack, it's important to get this attended to immediately. A crack not only looks unsightly and can damage your brand image but it can obscure the view for your driver.
Perform regular full vehicle checks
Walking around your vehicles and performing a series of checks can help you to prevent a whole range of problems, saving you money in the long run.
Daily checks should consist of looking for cosmetic damage and small problems that could turn into something bigger if they go unchecked. This includes stone chips, dents, broken lights, dead bulbs and problems with tyres.
Issues with bulbs should be looked at quickly and a replacement shouldn't take too long at all. A worn or bulging tyre might take a little more work to fix but the vehicle will be off the road for a shorter period of time than if it were to get a puncture during working hours.
Every week or month - depending on the mileage of your fleet - you should do in-depth checks where you look more closely at your vehicles. Fluid levels, belts, brakes and suspension should all be checked at this point. It's key your fleet is kept in good condition to ensure the safety of drivers, clients and the general public while the vehicle is out on the road.
Drive considerately
The more carefully a van is driven, the less likely it is to encounter problems on the road. This is especially true for stone chips. Try to avoid debris on the road, where safe to do so. During the winter, stones and mud collect at the side of the road, this can be kicked up and cause windscreen damage.
If it's not possible to avoid this debris, driving at a slower pace will ensure the stones don't get thrown up by the van's tyres.
It's also important to keep a safe distance from the vehicle in front as stones can be kicked up ahead of you too. This is also key from a safety point of view as stopping distances are greatly increased during the autumn and winter months.
When you run a fleet of vans, no matter the size, it's important to keep on top of a regular maintenance schedule. By doing this you ensure your vehicles stay on the road as you'll be able to get on top of any problems before they get any worse.