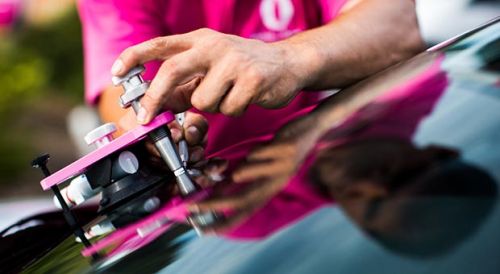 featured
6 reasons you should get that windscreen chip repair sorted
17 August 2018
We all know how important our vehicle's windscreen is. It's the last thing you should put off repairing, yet plenty of people leave minor chips as they are. "That tiny crack in my windscreen will be fine" you tell yourself - but that seemingly insignificant chip can slowly spread across your field of vision and turn into a potentially dangerous crack. It's always frustrating when your vehicle is damaged - especially if it's not your fault - but the best thing to do when it comes to fixing a chip in the windscreen is to act. And the sooner the better. Here's why...
1. Windscreen chip repair saves money in the long-run
A swift visit to a car windscreen chip repair company can save you dishing out on replacement windscreens in the future due to cracks. A windscreen repair is cheaper than the excess for a windscreen replacement. However, you're welcome to use your insurance, where your excess can be as little as £10. Our affordable chip repair prices allow you to factor the car windscreen repair cost into your budget beforehand and not get bitten with any hidden charges.
2. Fixing a chip in the windscreen can prevent cracking
It's often when you least expect it. The smallest chip can grow in size, spider-webbing its way around your screen and seriously impacting your safety on the road. Even if it's the smallest chip in the corner of your windscreen, it still needs sorting - and it's a much simpler (and safer) solution than a replacement.
3. Car windscreen chip repair can prevent your roof collapsing
Your windscreen does more than protect you from flying debris, it maintains the structural integrity of your vehicle. Fixing a chip in the windscreen amplifies your car, van or lorry's safety features by stabilising and supporting the vehicle's frame. If a chip or crack results in the windscreen giving way, your roof goes with it.
4. You'll save valuable time getting a windscreen chip repair
It takes as little as 20 minutes for us to complete a car windscreen chip repair, compared to the hours it takes to replace one. If you're one of those people with nanoseconds of wriggle room when it comes to finding the time to do anything, head to one of our 300+ locations across the UK. Our windscreen chip repair jobs are mostly carried out from supermarkets and DIY stores, so you can get your windscreen fixed while you shop and lose no time at all.
5. MOT fails can be prevented by fixing a chip in the windscreen
Your roadworthiness is compromised if you put off that windscreen chip repair before an MOT. If the maximum damage of your chip or crack is 10mm in your field of vision, it could cause you to fail an MOT test. It's worth getting it fixed prior to the inspection.
6. Windscreen chip repair is totally hassle-free
When you've got a to-do list as long as your arm, the last thing you need is hours spent dealing with insurance companies. But you don't have to deal with them at all - here at Optic Kleer we take care of all your paperwork for you if you're claiming the windscreen chip repair on your insurance. We've years of experience and our experts are all wonderfully approachable and welcoming. Get in touch today and let us guide you through a smooth and stress-free claim.