Our operators continue to provide windscreen repair during these challenging times. For a repair, please telephone your local operator who can be found using the search below.
Read more
Windscreen
Repair
Wellingborough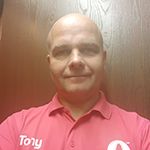 Tony Arnold,
Optic-Kleer Operator
For windscreen repair at Rushden, Kettering, and Wellingborough, please search to see my diary
Waitrose Rushden

Crown Park, Northampton Road,
Rushden,
NN10 6AR

Sainsbury's Kettering

1-3 Rockingham Road,
Kettering,
NN16 8JY

Sainsbury's Wellingborough

260 Northampton Road,
Wellingborough,
NN8 3GZ
Hello, my name is Tony.
Hi, I'm Tony and if you need a windscreen chip repair, you will find me carrying out car windscreen repairs in Northamptonshire, normally at Waitrose in Rushden.
I have had a lot of experience with glass repairs on nearly every type of windscreen ranging from a Vauxhall Zafira heated windscreen to a mini convertible windscreen.
If you don't go ahead with a stone chip repair, the danger is that the chip can spread until it is beyond repair and then you will need to have the windscreen replaced at further expense to yourself. So, the sooner you have a window screen repair the better.
You will normally be covered for a windscreen chip repair through your insurance but if you are not, then don't worry, I can still do the car windscreen repair at a very competitive price.
Please feel free to contact me. You can find my contact details are details of where I will be working by entering your postcode and registration number into the search below.
Drop in to see me. Use the
search
below to find out where I'll be.
Find your nearest
windscreen repair location
Use Optic-Kleer for your windscreen repair
Reliable

Our trained operators repair your windscreen while you shop.

Great Value

Windscreen chip repair from as little as £48.00. Depending on who your insurer is we could repair your windscreen for FREE!

Convenient

Over 300 locations nationwide with a repair taking as little as 20 minutes to complete.
Learn more
Lifetime warranty
Your Optic-Kleer® Warranty covers your windscreen chip repair for as long as you own the vehicle.
You no longer need to validate your repair online. Your invoice is sufficient proof should you ever need to make a claim.
Learn more