Our operators continue to provide windscreen repair during these challenging times. For a repair, please telephone your local operator who can be found using the search below.
Read more
Windscreen
Repair
Shrewsbury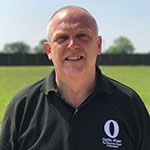 Paul Smith,
Optic-Kleer Operator
For windscreen repair at Crewe, Market Drayton, Nantwich, Oswestry, Telford, Wrexham, Cheshire, Shropshire, Shrewsbury, Whitchurch, and Newtown, please search to see my diary
Morrisons Crewe

Dunwoody Way,
Crewe,
CW1 3AW

Morrisons Market Drayton

Maer Lane,
Market Drayton,
TF9 3AL

Morrisons Nantwich

Station Road,
Nantwich,
CW5 5SP

Morrisons Oswestry

Station Road,
Oswestry,
SY11 1RA

Morrisons Wellington

Springhill, Wellington,
Telford,
TF1 1RP

Morrisons Wrexham

Ruthin Road,
Wrexham,
LL13 7TU

B & Q Crewe

Weston Road, Crewe,
Cheshire,
CW1 6BA

B & Q Shrewsbury

Featherbed Lane, Shrewsbury,
Shropshire,
SY1 4PP

Morrisons Shrewsbury

Whitchurch Road,
Shrewsbury,
SY1 4DL

Sainsbury's Oswestry

Black Gate Street,
Oswestry,
SY11 2EF

Sainsbury's Nantwich

Middlewich Road,
Nantwich,
CW5 6PH

Sainsbury's Shrewsbury

Meole Brace Retail Park, Hereford Road,
Hereford Road, Shrewsbury,
SY3 9NB

Sainsbury's Wrexham

Plas Coch Retail Park, Plas Coch Road,
Plas Coch Road, Wrexham,
LL11 2BA

Sainsbury's Whitchurch

London Road,
Whitchurch,
SY13 1NJ

Morrisons Newtown

Pool Road,
Newtown,
SY16 3AH

Sainsbury's Telford

Telford Forge Retail Park,
Colliers Way, Old Park, Telford,
TF3 4AG
Hello, my name is Paul.
Hi, I'm Paul and I am a mobile windscreen chip repair technician. I visit different retail locations each month carrying out repairs in Crewe, Market Drayton, Nantwich, Wrexham, Shrewsbury, Welshpool and Whitchurch.
Optic-Kleer specialises in windscreen repairs and not replacements. This means you can retain the original windscreen glass the car was supplied with and more importantly the factory seal.
Your windscreen provides 30% of your car's structural strength and is critical in supporting driver and passenger safety when deploying your airbags. However small the chip in your windscreen is, it needs repairing from a customer's point of view. Time, money and hassle are always important factors in deciding whether to repair or replace your windscreen.
Windscreen chip repair cost is usually included within your insurance policy. However, some insurance policies have a smaller excess if you choose to repair over the replacement windscreen option which can carry a larger excess up to £100. This can be avoided by having a professional car windscreen repair as soon as you can.
I mainly work repairing car windscreens in Tesco's and Morrison's we provide an easy and professional glass repair service and we look after insurance paperwork as well. It only takes about 20 minutes and a lot of my customers get their weekly shopping at the same time. Windscreen stone chip repair with Optic-Kleer is fully guaranteed whilst you own the vehicle.
If your insurance doesn't have cover for a car windscreen repair, don't worry, we can still do the work for you at a small cost, giving you peace of mind that the chip in your windscreen has been professionally repaired.
To find out where you can get your car windscreen repaired in your area simply provide us with your postcode and registration number and you see my diary and get a handy reminder when I'll next be at your local supermarket. Don't forget to bring your insurance with you so we can complete the paperwork.
Drop in to see me. Use the
search
below to find out where I'll be.
Find your nearest
windscreen repair location
Use Optic-Kleer for your windscreen repair
Reliable

Our trained operators repair your windscreen while you shop.

Great Value

Windscreen chip repair from as little as £48.00. Depending on who your insurer is we could repair your windscreen for FREE!

Convenient

Over 300 locations nationwide with a repair taking as little as 20 minutes to complete.
Learn more
Lifetime warranty
Your Optic-Kleer® Warranty covers your windscreen chip repair for as long as you own the vehicle.
You no longer need to validate your repair online. Your invoice is sufficient proof should you ever need to make a claim.
Learn more