Our operators continue to provide windscreen repair during these challenging times. For a repair, please telephone your local operator who can be found using the search below.
Read more
Windscreen
Repair
Leicester and Loughborough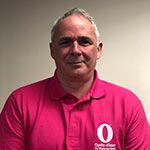 Mark Beecham,
Optic-Kleer Operator
For windscreen repair at Loughborough, Oakham, Leicestershire, Hinckley, Wigston, Melton Mowbray, and Leicester, please search to see my diary
Tesco Loughborough

Park Road,

Loughborough,

LE11 2EX

Tesco Oakham

South Street,

Oakham,

LE15 6BQ

Morrisons Coalville

Whitwick Road, Coalville,

Leicestershire,

LE67 3JN

Morrisons Leicester

Counting House Road, Leicester,

Leicestershire,

LE2 7LT

Morrisons Hinckley

3 Clover Field,

Hinckley,

LE10 1YA

Tesco Hinckley

Station Yard,

Hinckley,

LE10 1UE

Tesco Wigston

Blaby Road,

Wigston,

LE18 4SE

Tesco Melton Mowbray

Thorpe Road,

Melton Mowbray,

LE13 1SQ

Tesco Leicester

Maidenwell Avenue,

Leicester,

LE5 1BJ

Sainsbury's Leicester North

501 Melton Road,

Leicester,

LE4 7SJ

Morrisons Loughborough

Maxwell Drive,

Loughborough,

LE11 4RZ

Charnwood Golf & Leisure Complex

Derby Road,

Loughborough,

LE11 5AD

Sainsbury's Leicester North

501 Melton Road,

Leicester,

LE4 7SJ
Hello, my name is Mark.
Hi, my name is Mark and I am a windscreen chip repair professioanl around Leicestershire.
I work in a different location each week, mainly in the supermarket car parks in Leicester, Hinckley, Coalville, Wigston, Loughborough, Melton Mowbray and Oakham. It is therefore very convenient for you to have a car windscreen repair as you can do your shopping whilst I carry out the window screen repair.
To find out where I will be working doing stone chip repairs, please enter your postcode and car registration into the search below.
Most insurance companies cover the cost of your car glass repair but if you do not have the correct level of insurance, I can still do the car windscreen repair at a very reasonable price.
If you do not have a windscreen chip repair, then you run the risk of having to have a costly windsceen replacement.
Every stone chip repair is covered by our lifetime warranty for as long as you own the vehicle.
So, if you need to have a windscreen repair, whether it be on a Ford KA or Mitsubishi Shogun, I would be happy to help.
Drop in to see me. Use the
search
below to find out where I'll be.
Find your nearest
windscreen repair location
Use Optic-Kleer for your windscreen repair
Reliable

Our trained operators repair your windscreen while you shop.

Great Value

Windscreen chip repair from as little as £48.00. Depending on who your insurer is we could repair your windscreen for FREE!

Convenient

Over 300 locations nationwide with a repair taking as little as 20 minutes to complete.
Learn more
Lifetime warranty
Your Optic-Kleer® Warranty covers your windscreen chip repair for as long as you own the vehicle.
You no longer need to validate your repair online. Your invoice is sufficient proof should you ever need to make a claim.
Learn more