Our operators continue to provide windscreen repair during these challenging times. For a repair, please telephone your local operator who can be found using the search below.
Read more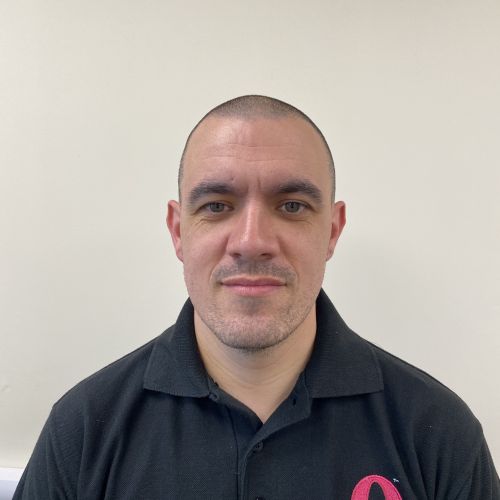 Scott Walker,
Optic-Kleer Operator
I mainly work at these locations. Use the search to see my diary
Tesco

Blackburn Road,

Bathgate, West Lothian,

EH48 2ES

Tesco

Ferrymuir,

South Queensferry, Edinburgh,

EH30 9QZ

Tesco

30 Meadow Place Road,

Corstorphine, Edinburgh,

EH12 7UQ

Tesco

7 Broughton Road,

Edinburgh,

EH7 4EW

Tesco

Colintons Main Dr,

Colinton, Edinburgh,

EH13 9AH

Tesco

9-11 Edinburgh Road,

Penicuik, Midlothian,

EH26 8NP

Tesco

Bonnyrigg Road,

Dalkeith, Midlothian,

EH22 3PP

Morrisons

2 Linkston Way,

Bathgate,

EH48 2SS

Morrisons

Carmondean Centre,

Deans, Livingston,

EH54 8PT

Morrisons

Almondvale Roundabout,

Livingston,

EH54 6GB

Morrisons

3 Waterfront Broadway,

Granton, Edinburgh,

EH5 1SA

MORRISONS

102 Pilton Drive,

Edinburgh,

EH5 2HF

Morrisons

30 New Swanston,

Edinburgh,

EH10 7JA

Morrisons

Piersfield Terrace, Edinburgh,

4 Portobello Road,

EH8 7EF

Morrisons

Gilmerton Road,

Moredun, Edinburgh,

EH17 7JH

Tesco

Olivebank Road,

Musselburgh,

EH21 7TS
Hello, my name is Scott.
I am a windcreen repair technician working in supermarket carparks around Edinburgh and The Lothians. To find out which supermarket I will be at carrying out car glass repairs, please enter your postcode and car registration number in to the search and you will find my contact details and location. The different locations you can have your window screen repaired are Edinburgh, Bathgate, South Queensferry, Corstorphine, Colinton, Penicuik, Dalkeith, Livingston and Musselburgh. The service I offer is very convenient as you can do your shopping whilst I do your car windscreen repair. Each stone chip repair comes with a lifetime warranty. Your windscreen chip repair is normally covered by your car insurance but don't worry if it isn't, I can still carry out you car windscreen repair at a very competitive price. It is important to have a windscreen chip repair as soon as you notice it so that the chip doesn't turn into a crack, which can be extremely costly. All types of car windscreens can be repaired from a heated Audi R8 windscreen to a Volkswagen Up!
Drop in to see me. Use the
search
below to find out where I'll be.
Find your nearest
windscreen repair location
Use Optic-Kleer for your windscreen repair
Reliable

Our trained operators repair your windscreen while you shop.

Great Value

Windscreen chip repair from as little as £48.00. Depending on who your insurer is we could repair your windscreen for FREE!

Convenient

Over 300 locations nationwide with a repair taking as little as 20 minutes to complete.
Learn more
Lifetime warranty
Your Optic-Kleer® Warranty covers your windscreen chip repair for as long as you own the vehicle.
You no longer need to validate your repair online. Your invoice is sufficient proof should you ever need to make a claim.
Learn more