Windscreen
Repair
Peterborough and Spalding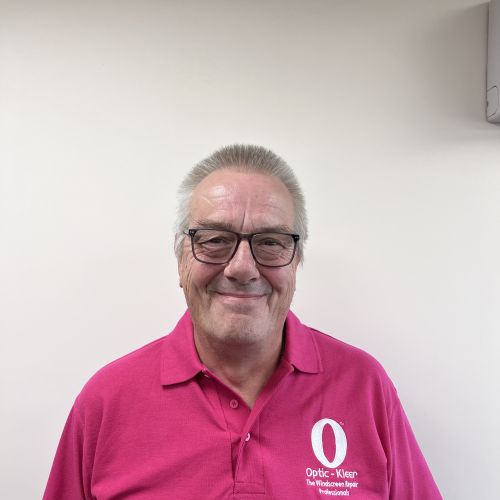 Mark Steels,
Optic-Kleer operator
For windscreen repair at Stamford, Peterborough, Spalding, and Bourne, please search to see my diary
Morrisons Stamford

Uffington Road,
Stamford,
PE9 2FT

Morrisons Peterborough

Lincoln Road,
Peterborough,
PE4 6WS

Morrisons Pinchbeck

6 Benner Road,
Pinchbeck, Spalding,
PE11 3UU

Morrisons Stanground

Bellona Drive, Stanground,
Peterborough,
PE2 8GP

Sainsbury's Bourne

Exeter Street,
Bourne,
PE10 9NJ

Sainsbury's Peterborough

Oxney Road,
Peterborough,
PE1 5NG

Serpentine Green Shopping Centre

Hargate Way, Hampton,
Peterborough,
PE7 8BE
Hello, my name is Mark.
I am a windscreen chip repair expert and I mainly carry out car glass repairs in superarket car parks around Peterborough, Spalding, Stamford and Bourne. You can therefore go shopping whilst we complete your window screen repair.
If you would like to find out where we will be working near you carrying out stone chip repairs, then just enter your postcode and car registration into the easy to use search below. I am usually at a Sainsbury's or Morrisons store or at Serpentine Green in Peterborough.
The cost of most car windscreen repairs is covered by your insurance but don't worry if you don't have the correct level of insurance, I am still able to complete the windscreen repair at a very reasonable price.
It is very important to have the windscreen chip repair sooner rather than later as if the chipped windscreen turns into a cracked windscreen then you will require a more expensive replacement windscreen.
So regardless of whether you have a Peugeot 106 chipped windscreen or a Land Cruiser chipped heated windscreen I can help you. Also, all our windscreen chip repairs come with our lifetime warranty.
Drop in to see me. Use the
search
below to find out where I'll be.
Find your nearest
windscreen repair location
Use Optic-Kleer for your windscreen repair
Reliable

Our trained operators repair your windscreen while you shop.

Great Value

A windscreen repair is cheaper than the excess for a windscreen replacement. However, you're welcome to use your insurance, where your excess can be as little as £10.

Convenient

Over 300 locations nationwide with a repair taking as little as 20 minutes to complete.
Learn more
Lifetime warranty
Your Optic-Kleer® Warranty covers your windscreen chip repair for as long as you own the vehicle.
You no longer need to validate your repair online. Your invoice is sufficient proof should you ever need to make a claim.
Learn more