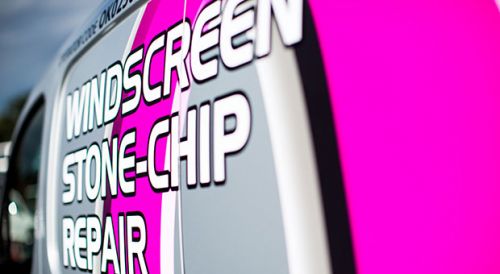 featured
Am I eligible for free windscreen repair?
11 December 2018
The price of your car doesn't tell you how much it will be to run. Unexpected pay-outs (looking at you, that pesky windscreen crack repair cost) can leave you with empty pockets, when you'd really prefer spending the money on a funky new car gadget, or a Friday night pizza.
Good news - it's probably possible you can claim for free windscreen repair. The quickest option is to contact an affordable glass repair company as quickly as possible. If your windscreen needs replacing due to a crack, your excess charges could be anywhere from £10 up to £150 (depending on your level of coverage). Getting a chip sealed straight away will prevent it turning into a crack, which takes more time and more money to repair.
Free windscreen repair - does it exist?
Windscreen chips are one of the most common car repair claims, so if you've taken out a comprehensive policy, chances are your insurer has it covered. You may need to check with your insurance company to see if glass damage is covered - if so, you usually only need to pay your excess.
Insurance companies differ. While many are happy for you to get your damage fixed first and then pay you back, some will insist you use their chosen company in order to qualify for free windscreen chip repair. Check with them first.
Another reason to get your windscreen repaired the moment you see a chip is to protect your no claims bonus and premiums. Most policies won't raise your premiums based on common small repairs, but they might for a full screen replacement. The same goes for your no claims bonus, although you should check with your insurer to make sure there aren't any awkward policies surrounding this.
How to claim for free windscreen chip repair
If you get your free windscreen repair with Optic-Kleer, we'll make things easy and contact your insurance company for you. All you need to do is enter your insurance details and we'll swifty deal with the claim directly so you don't have to. All you need is a few details such as your vehicle registration, insurance company, policy number and expiry date.
Get in touch with us as soon as you spot damage to claim your free windscreen repair, depending on your insurance policy. We take away the headaches by handling all paperwork and give you extra peace of mind with a guaranteed lifetime warranty for your windscreen cost.
Our skilful and hardworking operators carry out every repair job swiftly and professionally across hundreds of locations across the UK. You'll usually find us in supermarket car parks, which means you can grab something to make for dinner in the time it takes for us to carry out your free windscreen chip repair.
What if I'm not covered for free windscreen repair?
Even if you're not covered for free windscreen chip repair with your insurer, Optic-Kleer can fix a chip for as little as £48. Simply leave your car with us, pop into the shop, and when you're done your windscreen will be as good as new. You'll be able to drive home straight away, job done. See where you can find us and get more information on our affordable glass repair here.