Our operators continue to provide windscreen repair during these challenging times. For a repair, please telephone your local operator who can be found using the search below.
Read more
Windscreen
Repair
St Helens and Liverpool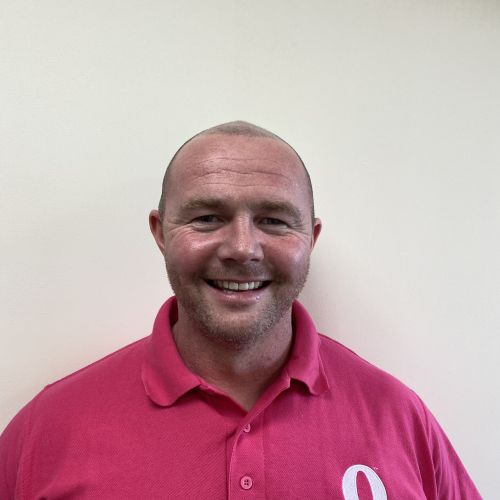 Chris Smith,
Optic-Kleer Operator
For windscreen repair at Warrington, Liverpool, Prescot, St Helens, Widnes, Saint Helens, Southport, and Ormskirk, please search to see my diary
Tesco Warrington

Winwick Road,

Warrington,

WA2 7NE

Morrisons Warrington

Greenall's Avenue,

Warrington,

WA4 6RN

Morrisons Liverpool Belle Vale

Besford Road,

Liverpool,

L25 2XT

Tesco Deysbrook Barracks

Deysbrook Road,

Liverpool,

L12 4YL

Tesco Old Swan Liverpool

St Oswalds Street,

Liverpool,

L13 2BY

Tesco Liverpool Allerton Road

Mather Avenue,

Liverpool,

L18 6HF

Morrisons Liverpool Speke

Penketh Drive,

Liverpool,

L24 2WZ

Tesco Liverpool Woolton

Allerton Road, Woolton,

Liverpool,

L25 7SF

Tesco Prescot

Cables Retail Park, Steley Way,

Prescot,

L34 5NQ

Tesco Liverpool Park Road

Park Road, Toxteth,

Liverpool,

L8 4XF

Morrisons St Helens Boundary Road

Boundary Road,

St Helens,

WA10 2PX

Tesco Haydock Church Road

Bellerophon Way,

Haydock, St Helens,

WA11 0GT

B & Q

B & Q, Newton Road, Winwick,

Warrington,

WA2 8RD

Morrisons Widnes Green

Green Oaks Way,

Widnes,

WA8 6UA

Tesco Widnes

Ashley Gateway Retail Park, Lugsdale Road,

Widnes,

WA8 7YT

Tesco St Helens

St. Helens Linkway,

Saint Helens,

WA9 3AL

Morrisons St Helens Baxters Lane

Baxters Lane,

St Helens,

WA9 3DH

Tesco Southport

Town Lane,

Southport,

PR8 5JH

Tesco Formby

Altcar Road, Formby,

Liverpool,

L37 8DP

Tesco Litherland

Church Road, Litherland,

Liverpool,

L21 8NZ

Tesco Burscough Bridge

Burscough Bridge,

Ormskirk,

L40 0SA

Morrisons Southport

Lord Street,

Southport,

PR8 1RH

Morrisons Ormskirk

Park Road,

Ormskirk,

L39 3RB
Hello, my name is Chris.
If you need a glass repair in the windscreen of your family Astra estate car or your Jaguar F-Pace, then I can carry out the stone chip repair for you around Lancashire, Merseyside and Warrington. Every windscreen repair I carry out is covered by Optic-Kleer's lifetime warranty.
To find out where I will be working and my contact details, all you need to do is enter your car registration details and postcode into the search below.
You will normally find me doing window screen repairs in Tesco and Morrisons car parks around St Helens, Southport, Liverpool, Warrington,Ormskirk, Widnes and Prescot. Most customers like the convenience of doing their shopping whilst their chipped windscreen is being repaired, but I can always visit you at home or work if that is more convenient.
Usually, the cost of the car windscreen repair is covered by your car insurance policy but don't worry if you do not have car windscreen repair cover, I can still carry out the repair at a very competitive price and to the highest standard.
By having your windscreen repaired, not replaced, you will keep your original screen intact and retain the factory seal. So, act quickly with your windscreen chip and don't let the chip become a crack or you will need to have a windscreen replacement.
Drop in to see me. Use the
search
below to find out where I'll be.
Find your nearest
windscreen repair location
Use Optic-Kleer for your windscreen repair
Reliable

Our trained operators repair your windscreen while you shop.

Great Value

Windscreen chip repair from as little as £48.00. Depending on who your insurer is we could repair your windscreen for FREE!

Convenient

Over 300 locations nationwide with a repair taking as little as 20 minutes to complete.
Learn more
Lifetime warranty
Your Optic-Kleer® Warranty covers your windscreen chip repair for as long as you own the vehicle.
You no longer need to validate your repair online. Your invoice is sufficient proof should you ever need to make a claim.
Learn more